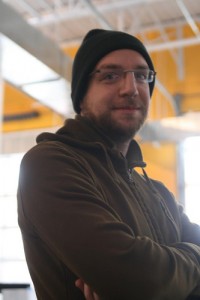 In November of 2007, Canadian born Gerald Blanchard stood in a Winnipeg courtroom shaking hands with police detectives; thanking them for all their efforts.  He was sentenced to eight years in prison for burglary.  It might seem strange that a burglar would shake the hands of the detectives responsible for his imprisonment, but Gerald Blanchard is strange breed of human being.  He is gentleman, and a thief.
Described by police as one of the most gifted criminal masterminds they had ever seen, Blanchard is responsible for the execution of many high-profile, high-tech, and non-violent heists.  One of the most famous is his 1998 heist of the Si-Si Star, a piece of jewellery formerly owned by the Empress of Austria.  After posing as a tourist in the Schönbrunn Palace to complete his surveillance of the famous piece of jewellery, Blanchard parachuted from a small aircraft during the night and swapped the real piece with a replica purchased in the tourist shop.  The Si-Si Star was only recovered after Blanchard gave police its location during his trial.
"Blanchard seemed to care very much about the people he was involved with."  said a Winnipeg police detective.  "He is not of the same ilk as the criminals we normally deal with."  he added.  Both Blanchard and the police detectives involved seemed to have a genuine respect for each other.  Furthermore, the police were impressed by Blanchard's abilities: "His ability to plan, his ability to surveil possible criminal targets, his knowledge of electronics… the way he carried out his business, the way he organized his own criminal organization… the various offences and crimes that he was involved in, the diversity of them, is something that we'd never seen…".
Blanchard has attributed his success as a thief to his ability to surveil: "I just had the ability to look around me and realize where the flaws are in everything. That's why I was so good at walking into a bank, looking around and knowing exactly where the flaws are and taking advantage of it."
Eventually everyone makes a mistake.  During a bank job, Blanchard rented a van in his own name and parked it nearby.  A local business owner reported this information, and three years later it lead to Blanchard's arrest.  Gerald Blanchard's high-tech heists, along with his suave manner and likeable personality, has made him a legend in the eyes of many.
Blanchard is currently released from prison and is beginning a career in the field of security consultation.
Photo via Mass Distraction