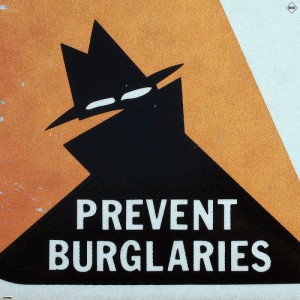 A great way to be proactive about home security is to form a neighborhood watch.  Such organizations have been shown to successfully reduce the crime rate in neighborhoods where they form.  Co-operation between a unified set of neighbors and law enforcement agencies raise awareness and preparedness which is the first step in stopping a crime before it starts.  USAonwatch.org is the face of the National Neighborhood Watch Program and provides resources into starting and maintaining a neighborhood watch.  Beginning a watch program is simple but requires enthusiasm and dedication.  Development of a neighborhood watch occurs in phases:
Phase 1:  Meet the Neighbors
Whether urban, suburban, rural, there is a tendency nowadays to never acknowledge one's neighbor.  In order for a neighborhood watch to start, someone must break the ice and introduce themselves.  Opening the lines of communication will help you recruit as many neighbors as possible into the watch program.
Phase 2:  Hold an Initial Meeting
Find out the specific concerns of each household.  Talk about the strengths and vulnerabilities that each household brings into the program.  Choose the most interested and able leaders.  This initial discussion will get everyone on the same page and promote the unity required for a successful program.
Phase 3:  Contact Your Local Law Enforcement Agency
Forming a partnership between your organization and local law enforcement is an important step in forming a watch.  Many law enforcement agencies have programs that assist in the development of a neighborhood watch.  Some agencies even have training programs for the citizens who act as leaders in a watch.  This partnership is crucial in preventing crimes and reacting to crimes in progress.
Phase 4:  Make an Action Plan
Based on the needs of the neighbors and the resources of the police, decide on what specific actions will be implemented.  Brainstorm and be creative.  Some neighborhoods have gone as far as hiring private security, or even patrolling on their own!  Always continue to grow and gather crime prevention knowledge.  Registering your neighborhood watch on USAonwatch.org will allow your group to access useful resources.
Phase 5:  Hold Meetings and Train Regularly
Now that the program has begun, maintain its integrity by holding formal, regular meetings.  Discuss current issues and adapt your action plan as needed.  Training regularly will allow for quick response times when a real situation occurs.  Ask your local law enforcement agency for available training programs.
Whether you live in a sparse rural area, a city suburb, or a crowded downtown apartment building, a neighborhood watch is an excellent and proactive way to lower the crime rate in your area.
Photo via Bravo Six Niner Delta