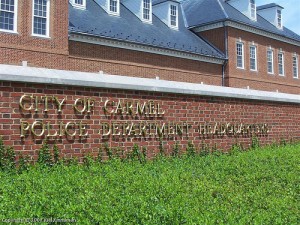 Burglar alarms are ideal security measures to employ in order to protect your family, home, and your possessions.  It offers an additional way to defend your home from a burglar because these alarms can oftentimes alert law enforcement at the time the perpetrator breaks in or while the person is inside.  In order to decrease the number of false burglar alarms, many homeowners now register their security systems with their local police departments.
In some cases, your police department will mail you a form to fill out in order to register your system with them.  You'll want to include specific information such as the name of the company you purchased your burglar alarms from or the company that is monitoring your system.  When you return the completed form to the police department, you may have to pay a filing fee which normally averages $25.
Once you have registered your system with the PD, you're going to want to inform your security company of the permit number that the police assigned to you.  Make sure that you give them a photocopy of the permit and keep the original.  The company that installed your burglar alarms or the monitoring company will confirm receipt of it.
You can also register for what is called ECV or Emergency Call Verification if your police department offers it.  Typically, the monitoring company will call you to verify that the alarms are true and that you do have a burglar in your home.  If you don't answer the phone, they are going to assume that you are in the midst of an emergency situation or not home and notify your local PD.  When the police are involved first hand with ECV measures, an officer will usually contact you at one of the numbers you have provided them with in order to determine if their assistance is necessary.
Finally, you want to make sure that you update your burglar alarm's registration as regularly as possible.  Some police departments require an annual registration while others require it once every 2 years.  Be sure to find this out when initially registering the system with them.  Other times to update your registration are:
any time emergency contact numbers are changed or expire anytime you make downgrades and upgrades to your burglar alarms or if there are any additions to the system and re-installations performed
Photo via GeoTagPhotog