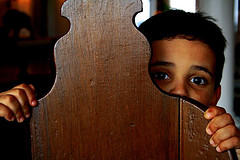 It is a fact that there is a break in every 15 second in US and still many individuals feel that burglar alarms are an unnecessary expense. However, with spiraling crime rates in nearly all cities of US, not having an alarm system might pose a risk to your own security. In most cases, burglars are getting smarter by the day and prefer breaking into homes that have no security cameras and burglar alarms. But, does it really intimidate an intruder? Is it enough to just have CCTV cameras and save on a security system?
Based on the personal experience of victims, security cameras have limited significance when it comes to burglaries and break-ins. But burglar is deterred more when alarms have been installed. The real reason is that basically no one sits home monitoring the security camera videos, unless of course you have a sprawling estate and have people to do it for you. Additionally, just having security cameras mounted over the wall really doesn't scare away the intruders as much as having a good security system can.
To ensure the safety of your home, family and possessions it is best to have burglar alarms. It does not matter whether it is hard-wired into the electric source or is a wireless system. It is easy to understand that budget maybe a constraint, but even if you can afford having the simplest of the security systems, it is worth it. To ensure that you have the basic security covered at all times, it is best to know that simple systems can monitor nearly 8 zones within the home, including main entryways. Having good lighting in and around the house can be a deterrent to potential intruders as they prefer darkness to break in.
Thus, it is true that just having surveillance equipment for family and home protection is not enough. Another issue that crops up is ensuring that there are no overgrown bushes in and around the residence to ensure that no one can hide there. Another key consideration is that if an intruder barges in and sets of the burglar alarms, the ensuing noise will make them scramble out before the police reach the scene.
With a variety of alarm systems ranging fro the simplest to high end complex wireless systems are available in the market today, you will find one that suits your requirements and budget ensuring safety and security of your home and family at all times.
Image credit: flickr