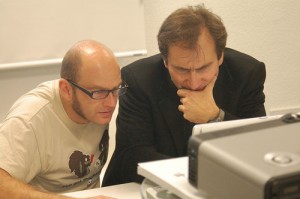 Homeowners today have become more security conscious than in past years and have installed burglar alarms in the residences to protect their families and their belongings.  When a burglar does not suspect that a home is protected with these different alarms, there is a greater chance that the perpetrator will be scared off once they are triggered and/or, if they are linked to a monitoring service, the proper authorities will be notified.
These systems need to be tested on a regular basis, therefore troubleshooting is critical because if you're system is not operating in proper fashion, and you are unaware of any malfunction, you're not really protected at all.  A key reason for troubleshooting your burglar alarms is that there are numerous false alarms that occur when a system is not working in proper fashion.
The following is a list of suggestions and tips for the best ways to troubleshoot your burglar alarms in order to ensure that you, your family, and property are protected:
Check the battery back-up – if the siren does not sound off when you test your system there is a good possibility that the battery may have run its course and you need to replace it.  Depending on the system and the battery, it is recommended that you change them every two years, whether they are working or not.
Examine your control panel – along with the battery back-up, the control panel and keyboard are the most critical components of burglar alarms.  You want to make sure that the connection to the power source is functioning properly and has not been interrupted.
Check all the sensors in the system – if you are constantly triggering false burglar alarms, chances are one or some of the sensors are no longer working properly.  Additionally, if you can adjust the sensitivity of these sensors, you should probably do that as the slightest movement can trigger a false alarm.
Make sure the alarm siren works – if the siren doesn't sound off when you trigger it to, you'll want to make sure that the power source connection is in tact.  If the connection appears to be fine, then you probably need to replace the siren.
When all else fails, call a professional – if you are running into difficulties when troubleshooting your burglar alarms, your best option is to contact a professional to address the issue so that you know the situation will be properly corrected.