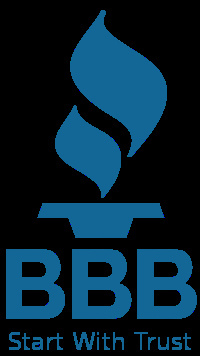 Burglar alarms are oftentimes monitored by companies that use computers, special phone lines, and highly trained staff of professionals who watch over your home 24 hours a day.  If a burglar enters your home, and when the alarms go off, the monitoring service then notifies the proper emergency response authorities.  There is typically a monthly fee involved when you contract one of these companies to monitor your burglar alarms.  Due to the fact that the levels of quality and service will vary from one company to the next, you're going to need to do some homework before selecting a company.
Start by contacting the National Burglar and Fire Alarm Association first – they can provide you with a list of local companies that are on their "trusted list" as well as send you a copy of their brochure – "Safe and Sound: Your Guide to Home Security."  Be sure to read this brochure and familiarize yourself with the different terms used in the industry and the basics of burglar alarms.
Get referrals from several sources – whenever possible, you should contact family members, friends, your insurance agent, and even your neighbors to get referrals.
Contact several companies listed in the NBFAA manual – additionally, you want to contact some of the companies that the people above have recommended.  Make a list of half a dozen and start contacting them.  You should also contact the BBB (Better Business Bureau) to see if any of them have had complaints lodged against them.  You can also contact certain consumer protection agencies as well as your local police department in order to find out about the status of these companies.
Trim down your list – once you have completed the prior steps, you'll want to narrow down your list to 3 or 4 companies at most.
Start calling and interviewing these companies – arrange to interview one of these company's representatives in your home at a time during the day when all the family members can be present.  Make sure that you have prepared a list of questions to ask them and list the differences in lifestyles of each of those family members.  Another key point is that you want to ensure that all of the members in your family will know how to operate these burglar alarms after some brief instruction.  All of this enables the reps to determine what type of system to recommend.
(Continued in Part 2)
Photo via Susan Harding