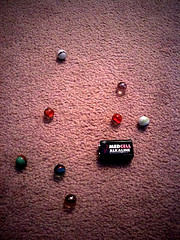 Granted, the act of installing burglar alarms is the best step you can take to ensure the safety and security of your family and home.  However, there are some additional burglar-proofing steps that you can take to supplement the effectiveness of your alarms.
The following is a list of 3 home security measures that will enhance the effectiveness of your existing burglar alarms.
Inventory the level of security with your home's exterior – most individuals feel that just having burglar alarms installed is enough, but oftentimes securing the exterior is just as critical as securing the interior.  For instance, look for weaknesses that would invite an intruder to consider burglarizing your home.  Is there sufficient lighting around the perimeter of the house? Is there overgrown shrubbery that makes for an excellent hiding place for a burglar? Remember that darkness is an intruder's friend whereas light is their enemy.
Figure out ways to slow a burglar down – the simplest of home security devices can slow an intruder down enough to discourage them from trying to proceed any farther.  These include:
bars or grates over windows
deadbolts on all doors that enter the home
locks on all windows on the ground level
Remember that extra time spent trying to break into your home is a deterrent for the burglar and may just discourage them enough so they don't continue.
Noise is a burglar's enemy as well as light – think about ways that you can make an intruder's entry into your home noisy and discouraging.  Most burglar alarms are triggered by either motion or the opening of doors and windows.  Another discouraging noise element is the sound of a barking dog.  Whether it is recorded or you really have a dog, most intruders don't want to encounter them if they break into a home.
In summary, despite having burglar alarms installed in the home, adding three elements as additional burglar-proofing methods greatly decreases the risk of intruders victimizing you and your family.  Remember that light, noise, and time are a burglar's three biggest enemies.  The following are some additional tips to consider:
Keep valuables out of view from the outside of the home.  Small safes make excellent storage for high priced smaller valuables.
Make the home look occupied even when it isn't.
Join a neighborhood watch program or start your own if there is not one in effect.
Image credit